You may see Santa and his reindeer streaming thru the sky tonight or see them on those radar images TV newscasters use to chart his path from the North Pole. If so, let's hope that he's delivering 3-D printers which'll help countries around the world take better care of  cleft lip and palate kids.
Many 3D printers are plastic extrusion or FDM (Fused Deposition Modeling) printers. They create objects by thawing plastic filaments and  squeezing out  warm goo. The plastic hardens after it's launched from the extrusion nozzle to form a layer.Each new layer of plastic that is extruded integrates with the one below it. This procedure is known as "additive" 3D production.
3D-printed cleft lip & palate simulator for surgery training
A new simulator developed by U of Toronto medical resident and PhD candidate Dale Podolsky may help doctors  better perform challenging cleft surgeries.
Clefts are potentially serious birth defects where a baby's upper lip and/or the roof of his/her mouth does not join together. The surgery to correct this is straightforward, but difficult due to the small confines of a baby's mouth and the delicate tissues involved.
Podolsky created a cleft palate simulator to help surgeons practice closing these clefts. U of Toronato medical writer Dan Haves asked Podolsky about his simulator:
"I wanted to make it as realistic and life-like as possible, incorporating every anatomical detail possible….As a result, the simulator became very valuable not only as a method of developing and testing new surgical robotic tools, but also as a training tool in cleft palate surgery….
The cleft palate simulator is a physical model developed using 3D printing…Using real surgical instruments, a trainee performs all the steps of a cleft palate repair as if they were in an actual operating room….
[Without a simulator, trainees]  practice on actual patients. This is sub-optimal as more experienced surgeons make fewer errors, so supervising surgeons are often reluctant to allow trainees to perform this procedure.
Mastering a complex surgical procedure requires significant practice and repetition. The simulator provides a platform for trainees or surgeons alike to practice multiple times in a low pressure, low stress environment without any risk to the patient….
The response to the simulator has been unbelievable. We officially launched the product in September and we have been receiving our first orders around the world. We have run pilot workshops at the University of Toronto and Stanford and we have more pilot studies planned.
There has been significant academic recognition at local, national and international meetings. There is also significant interest from NGO's who provide cleft care to low and middle income countries.
Access to surgeons who perform cleft surgery is often lacking in the developing world. The cleft palate simulator is a vehicle to train surgeons in these environments to better prepare them to provide this life changing operation to those who need it most….
We believe the cleft palate simulator is the most advanced physical simulator available across all surgical disciplines."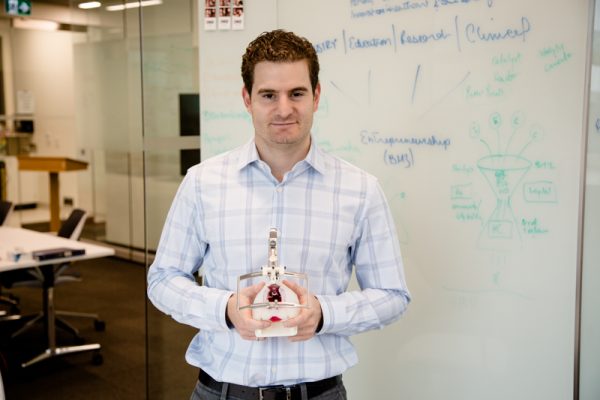 My next blog will deal with how Santa might choose which countries to visit first as he spreads the joy of quality cleft repairs. I'll find a rank ordering of the neediest countries re cleft lip
surgeries and share it.
Hope you're having a wonderful holiday season.appy
To learn about CLEFT HEART: Chasing Normal, click the Amazon or Barnes & Noble buttons in the margins. Or click the image of the book cover. My coming-of-age memoir has intertwining love stories, mystery, tragedy, and triumph.